1995


Braveheart
Mel Gibson's Braveheart is a full-throated epic of revolution, war, revenge, history and romance. The history of the Scottish breakaway from English tyranny is a little shaky on history, but you can look up William Wallace, Robert the Bruce and Edward Longshanks in your Funk and Wagnalls if you want to fill in the details of historical omissions or inaccuracies. The romance of Wallace and his wife (and also the future English Queen) is largely a fiction, but does add an interesting subtext to the plot.
Braveheart won Best Picture for 1995.
The Brave Heart Will Take the Bride
Speaking of Brave Hearts,
The Brave Heart Will Take the Bride
might be a great introduction to Bollywood cinema if you aren't familiar with it. It does clock in at three hours long, so it's a long ride. We have a romance between a guy (Raj) and a girl (Simran). Simran's father doesn't like Raj and she has another husband pre-chosen for her anyway. Simran doesn't really like Raj very much at first either, but on a countryside trip they fall in love. Complications ensue. There is lots of comedy here and likable leads. There is comedy, drama, lots of romance and lots of songs...and lots of dancing. It's pretty fun. You will probably see where the plot is going pretty quickly, but hopefully you will have fun getting there.
In that great romantic year of 1995 (I call it that because it's the year I met my wife), the question I will present from other films I have seen released during that year that didn't make the 1001 book is how romantic are they?
The American President
The President Michael Douglas dating lobbyist Annette Bening makes this one extremely romantic. Let's see if this romantic trend for other 1995 continues.
The American President
Apollo 13
It's good that astronaut Jim Lovell (Tom Hanks) didn't lose his wife (Kathleen Qunilan) even though he did lose the moon.
Apollo 13
Batman Forever
Psychiatrist Nicole Kidman has a thing for Batman (Val Kilmer) or is it for Bruce Wayne (Also Val Kilmer)?
Batman Forever
Before Sunrise
So romantic that Richard Linklatter made two sequels to this,
Before Sunset and Before Midnight.
Good luck on keeping the titles straight though.
Before Sunrise
Bridges of Madison County
Movie based on Robert Waller's popular book about a lonely housewife (Meryl Streep) and a photographer (Clint Eastwood) is about as romantic as it gets.
Bridges of Madison County
Brady Bunch Movie
The fact that Greg Brady seems to have feelings for his step-sister Marcia gives this romance a bit of an ugly turn.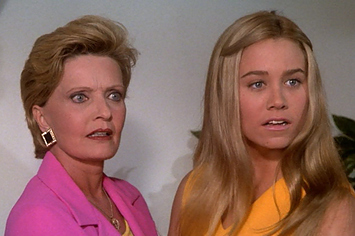 The Crossing Guard
Romance can leave your life completely after a tragedy.
The Crossing Guard
Dangerous Minds
Inspirational teacher Michelle Pfeiffer apparently originally had a love interest in the film, but the romance was scrapped for the finished film.
Dangerous Minds
Dead Man Walking
The leading lady is a nun...so no romance here.
Dead Man Walking
Die Hard with a Vengeance
John McClane is just too damn busy for romance.
Die Hard with a Vengeance
Forget Paris
Definitely romantic, with Billy Crystal deciding he loves Debra Winger as much as he loves veal parmigiana.
Get Shorty
It seems like there was some romance brewing in this one between John Travolta and Rene Russo. Am I remembering that right?
Get Shorty
Golden Eye
James Bond always has a romance...it just never lasted past the end credits.
Golden Eye
Grumpier Old Men
The fact that the grumpy old men Jack Lemmon and Walter Matthau get Ann-Margret and Sophia Loren means they must be doing something right!
Grumpier Old Men
A Goofy Movie
Exactly what
did
happen to Goofy's wife?
A Goofy Movie
Hackers
Don't remember what romance transpires here, but it is one of my wife's favorite movies...so there's that.
Hackers
How to Make an American Quilt
Perhaps the chick-flickiest title of all-time.
How to Make an American Quilt
Jade
David Caruso's ex Linda Fiorentino is in trouble in this thriller.
Jade
Kiss of Death
I don't remember much romance for David Caruso here, but I do know Nicholas Cage's bad guy steals this movie.
Kiss of Death
Leaving Las Vegas
Speaking of Nicholas Cage, his relationship (if you can call it that) with call-girl Elizabeth Shue is more sad than romantic.
Leaving Las Vegas
The Net
This Sandra Bullock floppy-disk thriller did have some seduction in it, but not much romance that I can remember.
The Net
Nine Months
Yes, this Hugh Grant/Julianne Moore comedy is romantic and fun from what I recall.
Nixon
Say what you want about Richard Nixon, he did love his wife, Pat.
Nixon
Othello
Romance can take an ugly turn when the green-eyed monster rears it's ugly head.
Othello
Outbreak
Rene Russo
again, though her romance with Dustin Hoffman is definitely in the background since a monkey virus came to town!
Outbreak
Pocahontas
Pocahontas and John Smith have an historical romance that is more fiction than reality. When history becomes legend, print the legend.
Pocohantas
Richard III
There isn't much romance in this updating of one of Shakespeare's most ruthless characters.
Rob Roy
There is quite the historical romance here between Rob and Mary McGregor. The Scottish setting would make
Rob Roy
a good double feature with
Braveheart
.
Rob Roy
Species
I wouldn't call the main alien character's attempt to mate under the heading of "romantic."
Species
12 Monkeys
I really like
12 Monkeys
, but am hazy if there was much romance between the time traveler and the doctor.
Maybe there was more in still frames of
La Jetee
?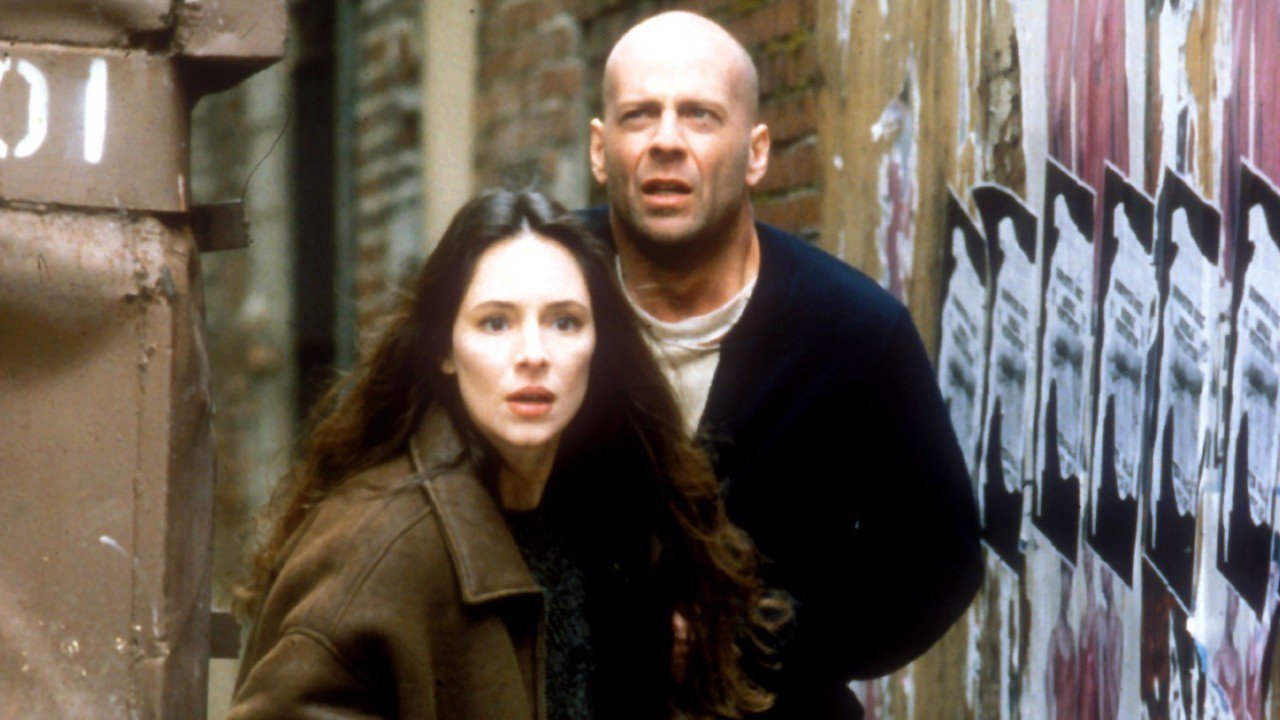 12 Monkeys
A Walk in the Clouds
Lots of Napa Valley romance here between Keanu Reeves and Aitana Sanchez-Gijon.
White Man's Burden
I seem to be in the minority of people that like this depiction of a world where black is white and white is black. The romance between John Travolta and Kelly Lynch is hampered by their economic and societal circumstances.
White Man's Burden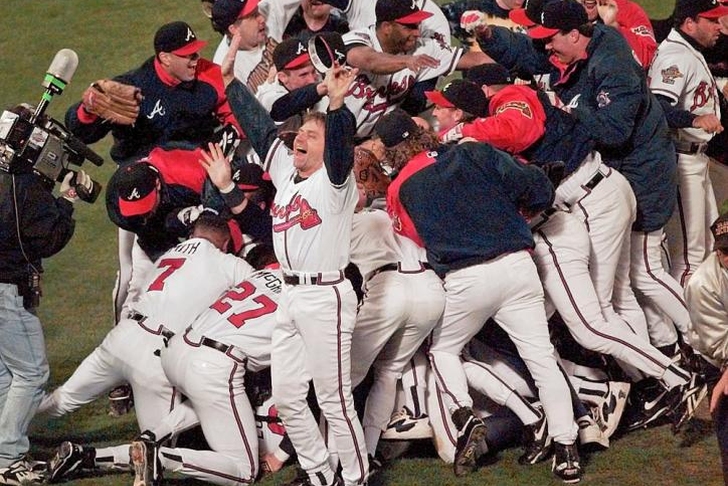 And the final Brave Heart/Braveheart of 1995
is the Atlanta Braves victory in the 1995 World Series!